last night my friend natalie stopped by the store after i was done work. i managed to get her to try on some clothes and do a little photoshoot for me, which was easy, mostly cause she likes dressing up and cause i like her.
when natalie and i hang out we invariably drink too much and end up cackling together into the wee hours. sure enough she brought russian prince and organic cranberry juice. i just love her. the crap of vodkas with $12 juice. nice.
here i wanted her to look like the little ray of sunshine she is.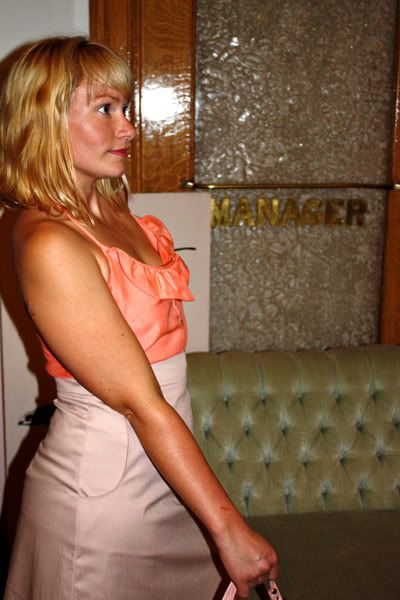 nokomis 'budapest skirt', $59 on sale, dace 'faria top' $99 on sale, nokomis 'heathcliff purse' $49 on sale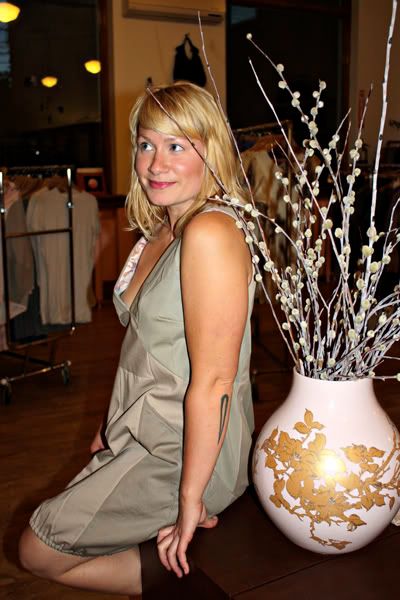 preloved 'dalia dress' $99 on sale
nokomis 'thistle dress' $79 on sale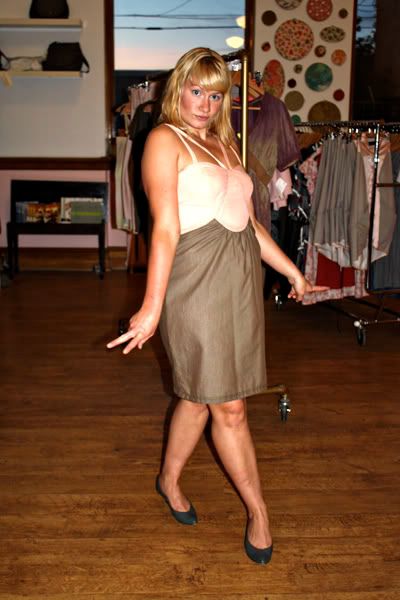 nokomis 'moth dress' $99 on sale