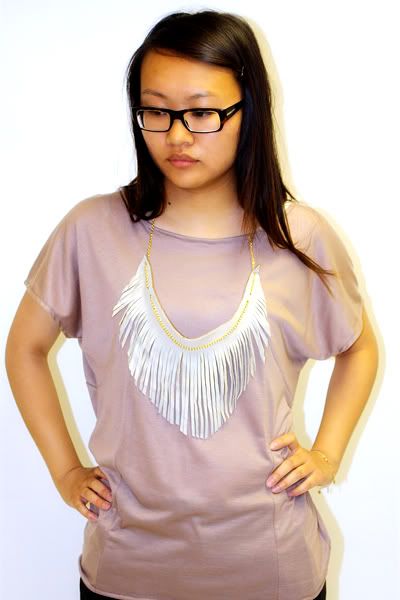 genevieve's myrtle and pearls feather earrings sure are popular around here! we can hardly keep the darn things in stock & she works her butt off to make sure we have a steady stream of fluttery jewels at all times.
for those who crave the myrtle and pearls but want something new, we've recently had the pleasure to add some of her leather fringe necklaces to our collection. these hand-cut fringe collars sure jazz up an outfit and, for $50, are a steal and a half.
add some oomph to your summer wardrobe, try a fringe.