i like fancy things. i like mean things too. elegance with a nasty touch of sarcasm. luxury with a hint of depravity.

that's why these two pairs of boots we just got in the store are my new favorites. they're the perfect embodiment of high/low: classy/slutty, glamorous/trashy, sophisticated/sinful.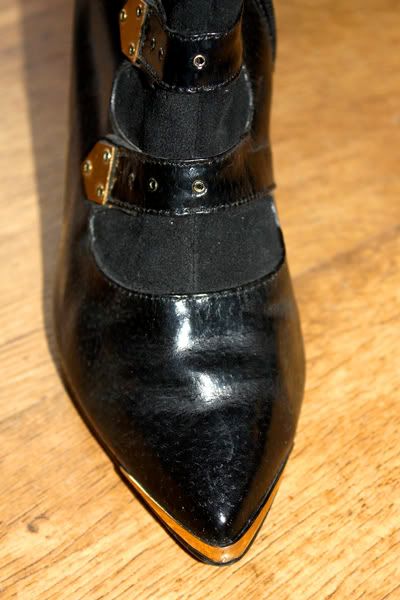 nokomis vintage booties, size 7 1/2, $35
nokomis vintage black suede boots, size 9 1/2, $49
like what you see? watch-out, those booties are just my size and i fear if i look at them too long i may have to snatch them up!