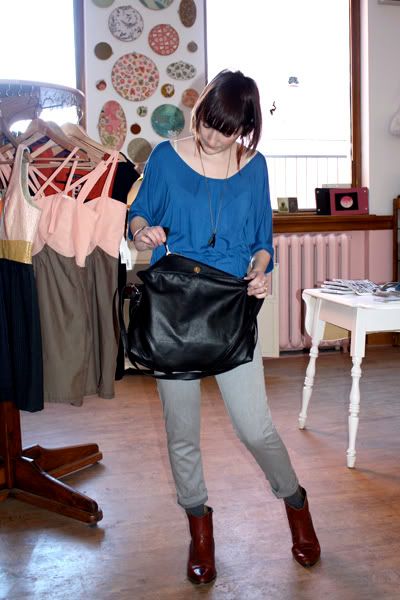 take a look a this beautiful new nokomis 'gillespie' bag in black lambskin, $330. it's a totally practical and stylish vintage-inspired carryall made of lovely soft new leather. i've been carrying around the prototype for weeks now (i kindof "adopted" it, heh-heh) and just love the shape, size and look of this bag. can't get enough!
we finally have non-prototype versions in store, both in shiny patent and non-patent leather. come on down and check them out.
oh, and in case you're wondering i'm also wearing bodybag's bat top, $105, and our nokomis sarsparilla pants, $149, myrtle and pearls earrings, $30 and miju necklace, $32.