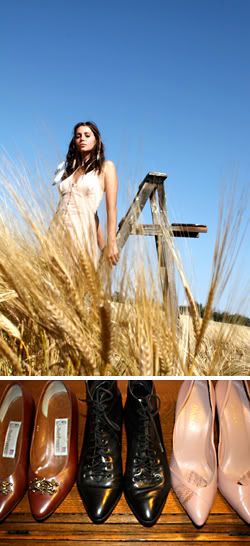 We'd like to invite you to our Nokomis Spring Launch Party this Thursday, February 26 from 4 - 10 pm. We'll be holding the event at our store, 10318-82 avenue and would love to see you there!
We also have a very special surprise.....we're launching Noko Vintage! We've been collecting vintage shoes for awhile now and want to share some of our favorites with you. Prices will start at just $25 which makes for a great and economical way to complete that perfect outfit.
Come out and enjoy treats to eat and drink, music and fun times galore. We're also happy to give you 10% off all new spring stock for the evening as well as 20% off all new nokomis stock (that includes our vintage shoes!).
We really hope to see you there.
xo, nokomis