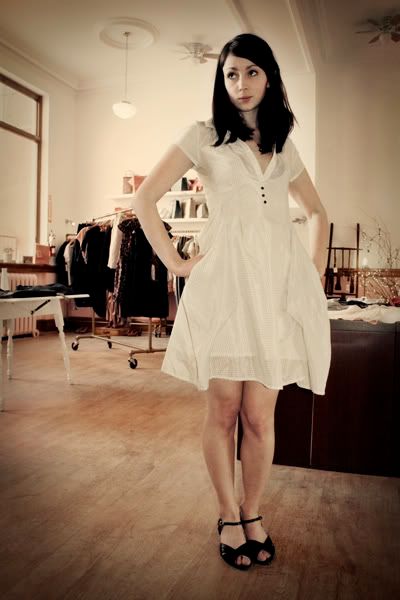 i think our tara is so pretty. her face seems from another time & whenever i look at her i think of vintage kewpie dolls and silent film ingenues. she's delightful to photograph too and, occasionally, i can even convince her to pose for me.
today i talked her into modeling some of the beautiful new neutral-toned dresses that have just arrived in store. pictured above is dagg & stacey's 'mauritantia dress', 235.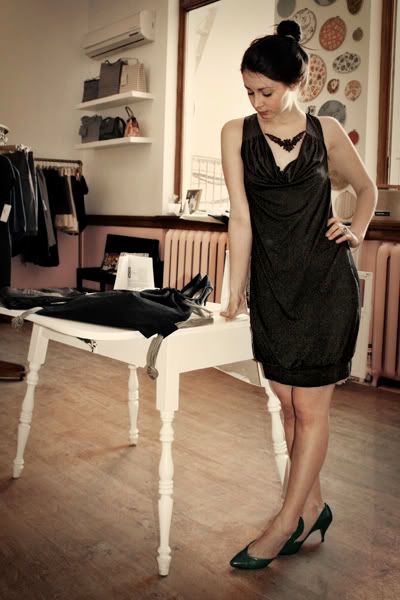 bodybag 'pear dress', 129, and henderson dry goods filigree necklace, 150.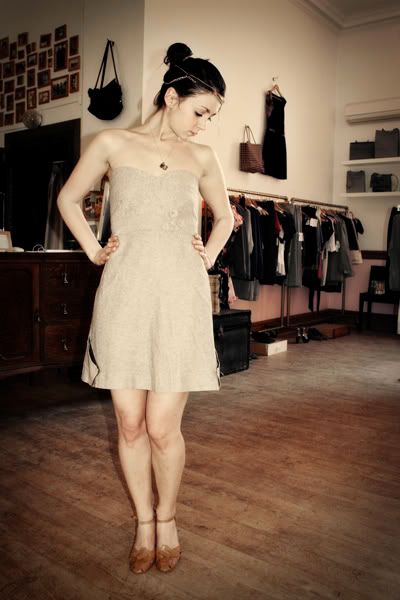 dagg & stacey 'isadora dress', 250, and kamea 'peru necklace' worn as a headband, 96.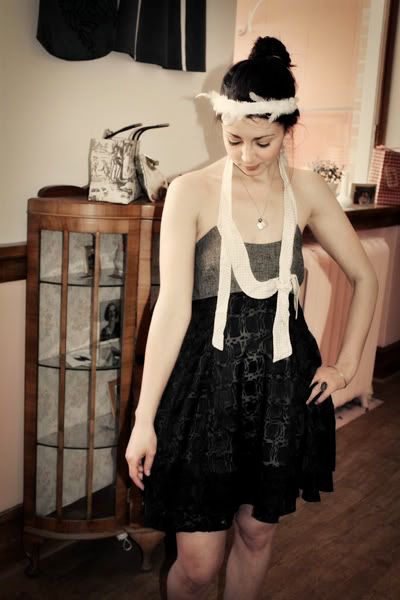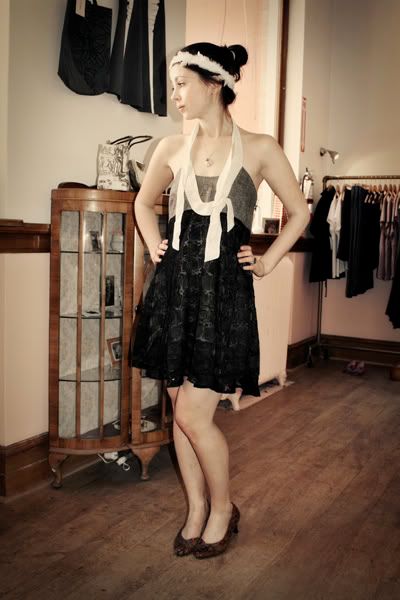 dagg & stacey 'muthaiga dress', 239, and tara's diy feather headband.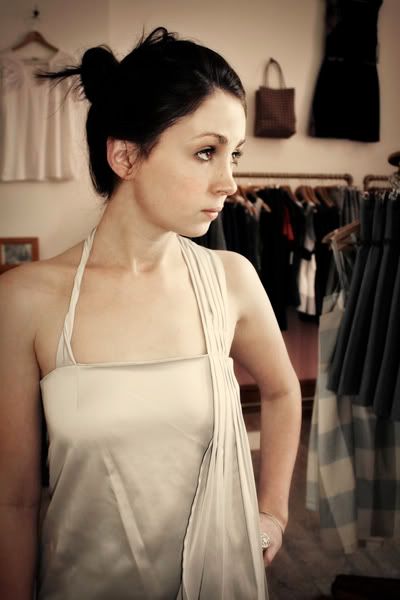 LnE 'bella dress', 200.