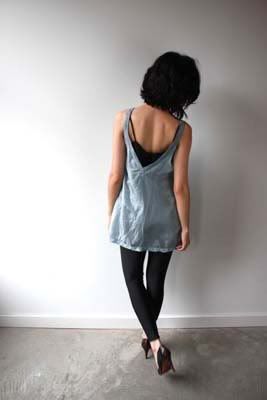 we LOVE hastings and main at nokomis. designed by maryanne mathias since 2003, hastings and main is inspired by the well-traveled designer's surroundings and experiences. her clothing is in part informed by recent time spent in india, africa and the middle east and by the textiles, cultures and possibilities for sustainable development these amazing places present.
this spring sees her working a lot with hand-dyed & printed silks and jerseys, fabrics for which we've come to know and love her. we just received a brand new shipment last week with 6 beautiful styles that we've been ooh-ing and aah-ing over ever since.
i can attest that all hastings and main garments owned by nokomis staff (even the ones from 5 seasons ago!) remain in regular wardrobe rotation to this day. they're go-to pieces when you want something unique, sexy, fashion-forward and totally individual, and that's good value! wearing her clothes is also a special experience that makes you look and feel like a million bucks. they have the perfect combination of high and low, nasty and nice, slinky and strong. we heart 'em.
hastings & main 'shift tank', $159
hastings & main 'zipper tank', $218