new lily + jae has arrived!
the delivery man hadn't even left the store before i tore open the packages like it was december 25, 1987. i've been dreaming about this collection since i first saw it in vancouver last fall. jude, who designs the line, has selected the most beautiful denim for her spring collection. us being prairie gals, we fell in love!
in my excitement, i decided to put on a little fashion show for tara. she grabbed the camera and captured some of my best ANTM* moments.
lily + jae baggies, 178
noko men's tee, 34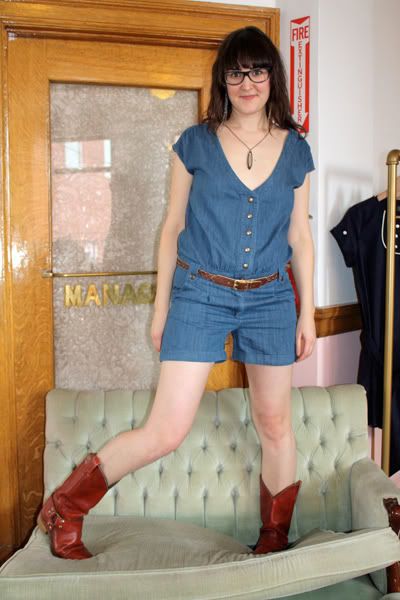 lily + jae jaes jumper, 179
henderson dry goods mirror pendant, 90
noko woven belt, 69
noko vintage boots, 49
there are more styles too, but you're just going to have to come by the store to check them out! xox.
*i think allison is my favorite from season 12 so far ... who's yours?