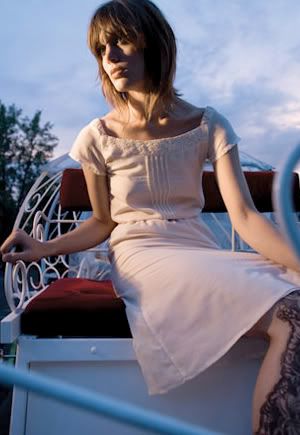 ok friends, you've been asking for many weeks now and our answer has always been 'not yet' but our spring
eve gravel
shipment has FINALLY arrived.
she's designed so many pretty dresses this season, some soft and perfect for a silent film ingenue, some playfully reminiscent of a 1960s summer boating trip, some femme fatale-ish and ideal for the work to cocktails transition. all beautiful, all feminine and all in-store now! just in time for some nice weather too.
we also have pants, tops, skirts, a jacket and a fabulous fringed vest from her. this weekend they're yours to swoon over so stroll down the ave and come check them out.