i know we've mentioned that alberta weather is weird. huge changes in temperature from day to day are normal. it can be absolutely pouring rain and the sun will still be shining full force. winter chinooks keep things warm and bright just hours before we're hit with a major snowfall and freeze. in the summertime you always know when a storm's coming cause we'll have a good three or four days of really hot sunny weather then *bam* thundershowers and a week of rain.
well, we just had a beautiful hot summer weekend . . . which means you know what's coming.
before it does though, here's jessica to bring us all a little sunshine.
dace 'elton top', $195 & nokomis 'alfalfa shorts', $120
dace 'faria top', $140 & cici 'lucy shorts', $109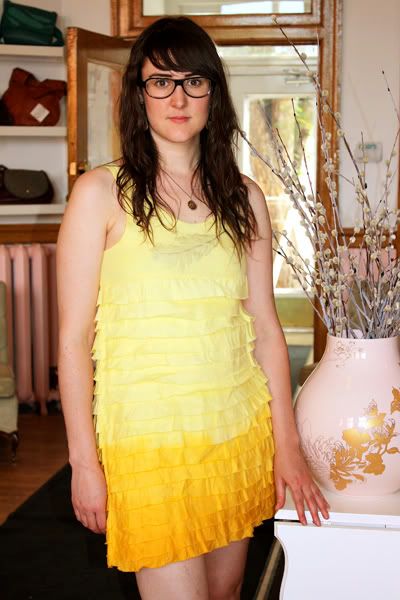 league of lovers 'feather dress', $398
and in a few days i'll bring the rain.