so as jessica mentioned a few posts back, we received our spring shipment of montreal-based clothing line
complex geometries
last week and boy are we in lust! it's been a few seasons since we carried clayton evan's totally unique and versatile designs and, i gotta say, we're just pleased as punch to be able to showcase his work once again.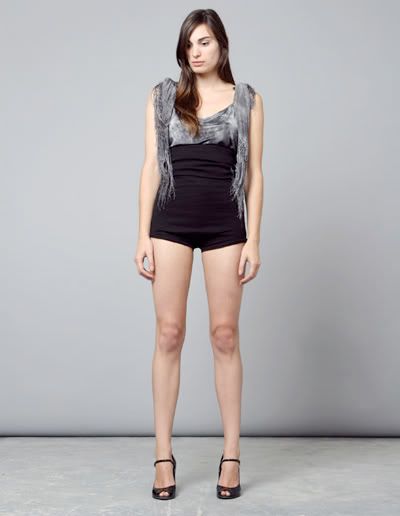 complex geometries consists primarily of cotton and silk modular pieces designed to drape and fall in different ways depending on how the wearer wraps, belts, ties, or turns the piece around. tee shirts and dresses can be worn a multitude of ways, limited only by the wearer's imagination.
we like complex geometries because we feel special and unique when we wear it. we like that the clothes are so forward thinking and clever. we like clayton too, he's one of the nicest guys around and is enjoying a great deal of much-deserved press in the larger fashion world right now. he's a real sweetie pie and makes amazing stuff.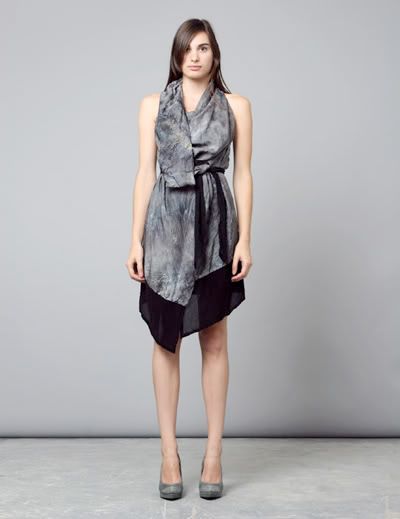 jessica also mentioned that these pieces are going fast and she's right... we've already had to re-order some styles since their arrival last week. so if you're looking to buy a special garment from an up-and-coming designer of note it's simple--complex is the way to go.