see what happens when jessica and i work together on mondays and no one comes to entertain us? we're forced to entertain ourselves by playing with the self-timer on the camera and pretending we actually have a dance party to dress up for and go out to.
we're nerds. just us nerds partying at noko.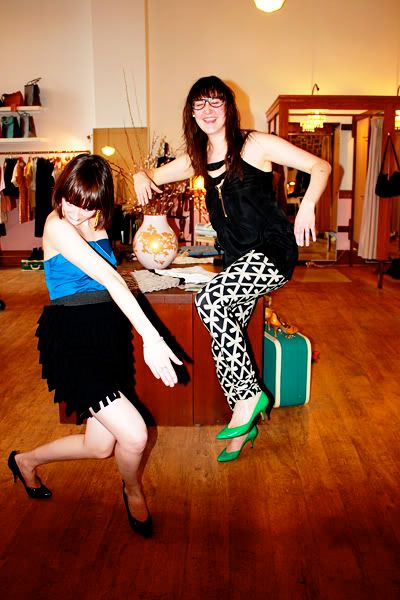 i'm wearing norwegian wood fringe skirt, 100 and preloved aria trench top, 149. jessica has on norwegian wood leggings, 50 and hastings and main zipper tank, 198.